We believe in the Eucharist – He feeds and nourishes us with His presence and constant reassurance. Pray that He may reassure and strengthen you and those for whom you pray.
The latest service sheet and hymn sheets are available here.
Live service streams can also be found on our PortseaParish YouTube channel and on the St Mary's Facebook page at facebook.com/PortseaParish.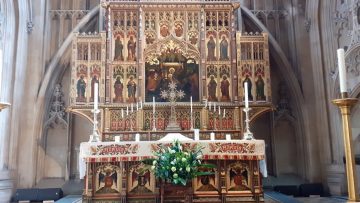 We believe in the Eucharist – He feeds and nourishes us with His presence and…