Worship during the
COVID-19 Pandemic
People of worship
The importance and the value of 'Christ Present in our Lives' for many is recognised and the need to sustain this for those unable to be at Church or share in public worship, and to sustain it for those for whom it has become part of their life of prayer and worship.
We will continue streamed services at these times:
Sunday 10am from St Mary's Church

Monday, Tuesday, Wednesday, Thursday and Friday from St Mary's at Noon
Saturdays at noon will be Saturday Stillness with music, a reading and prayers by the clergy and a reflection by Canon Bruce.
You can pick up the live stream on our portseaparish.co.uk/live-services, our Youtube Channel,  or if you have a facebook account on the St Mary's Facebook page at facebook.com/PortseaParish.
The service sheet for Sundays is available here.
The service sheet for the Daily Eucharist is available here.
Worship in Church
Please note that there will be a Parish Service 10am on 25th October followed by the Parish AGM – there will be no services at St Faith's nor St Wilfrid's that day.
The following services are open to the public:
Sunday 8am BCP Communion St Mary's Church
Sunday 9am said Eucharist at St Faith's Church except 25th October

Sunday 10am Eucharist with choir at St Mary's Church
Monday, Tuesday, Wednesday, Thursday and Friday at Noon said Eucharist at St Mary's Church
Sunday 4pm said Eucharist at St Wilfrid's Church except 25th October

We are limited with how many can attend at the various venues.
To help us in planning please could you let me know asap (vicar@portseaparish.co.uk) if you are intending to be at a service so we can plan accordingly  and not have to ask people to not enter (which we wish to avoid). 
Please be aware the reality is that the re-opening will not yet be a return to what we were before – there will be no opportunity to gather socially and chat, or to sing, use service books etc.  And from the 8th August face coverings will be mandatory in public places of worship except for those who are exempt from wearing them.
If attending St Mary's church please enter by the West Door (or if needed via the ramp at the side door).  For all our churches:
we request that all who attend public worship in our Churches wear a face covering which is a mandatory requirement by the British Government from 8th August (unless they are in a group which is exempt from wearing them – see Government guidance or contact one of the Ministry team for details)
sanitise your hands, and go straight to a seat.
please respect other people and their space.
Children are welcome, but there is no Children's area, or Young Church, and they must remain with their parent/carer  and under their supervision. We are sorry that they cannot wander round the building.
We appreciate this is not ideal, but hope you understand. Likewise, the Toilets will not be accessible expect in emergency. At the end of the service you will be invited to leave and guidance will be given.
Outside the Church you are encouraged to follow Government guidance on gatherings etc and not meet in groups of more than 6 (socially distanced) or 2 Households.
Since July 12th there has been a service open to the public in All Saints also.
The Church will be open from 9am to Noon every day for Private Prayer.
You are able to be still, and be with God in a place that people from our city have come to pray for over a thousand years in times of joy and sorrow and in times of uncertainty and concern.
Please enter by the main West Doors and leave the Church by the North Aisle and door.
Please use the hand sanitisers at the entrance.
Please respect other people's space and follow any guidance that is given.
There will be no public worship or lead prayers, just the chance for you to offer your prayers in stillness
You can continue to pause to pray with us at 9am and at 5pm. We will also share a streamed service 'Christ Present in our Lives' Eucharist from St Mary's at noon each day and 10am on Sundays.  There is also a Daily Reflection each day. If you need any support or offer help please let us know.
With best wishes and prayers
Father Bob
Daily Prayer
Stop to pray at 9am for Morning Prayer, and 5pm for Evening Prayer daily Monday to Saturday at the same time that those in St Mary's are praying.  You can read the daily prayers at the Church of England website and you can follow with a recording on SoundCloud here, or download the Daily Prayer app on to your phone.  Or download the Simple Morning and Evening Prayer from this website where you will also find the readings for 26th April to 16th May here.
You may also want to share in Night Prayer (or Compline) the traditional way of reflecting on the day past and entrusting ourselves to God's care through the night. The Church of England resources are available online using the same links shared above, or you can follow our Compline service here set to some beautiful music.
Stop to pray and reflect at noon daily Monday to Saturday when the daily Eucharist is celebrated and you can then listen to the daily reflection here.
Funeral Liturgy at Home
You can find a simple liturgy for funerals to do at home for funerals you can't attend available here.
Personal Faith Journey Project
Find an invitation and instructions on keeping a journal during the lockdown in our Personal Faith Journey Project.
COVID-19 News
For announcements and guidance on how COVID-19 affects St Mary's view the articles in Parish News.  The latest news letter for August 2020 is available  here.
We welcome you
The Parish of St Mary consists of three Churches and a wide cross section of people of all ages and backgrounds.
We welcome people who wish to explore their faith with us through the various groups and discussions that take place here. We also enjoy meeting together in relaxed and informal occasions and at special events and celebrations. The great thing about the Parish is the variety of ways in which we come together and I look forward to meeting you at some of them!
Whether you are a visitor, or a newcomer to one of the Churches, or are enquiring about Baptism or Marriage then I hope that you will visit us again for one of the services or activities listed here.
If you have any questions or want more information then please do get in touch with one of the clergy or other people listed on the contacts page.
With best wishes and prayers.
Parish Vision
The vision is of a Parish which seeks to value and affirm the gifts of all people and to provide a place of prayer, worship and welcome for all in the Parish. The desire is to develop 'centres of excellence' both of worship and of community involvement and use. The need is for the 3 Churches to recognise their interdependence and yet value their independence. To try to strike a balance between acknowledging the value of our common life, yet also valuing the qualities and style of the 3 Churches. The Trinity is being reflected on as a model for this. The Priorities are about building up the life of each Church and of the Parish and looking at how each Church needs to be developed as a resource for its local community. Each Church has a potential and these are being explored. In addition there is a need to build up the spiritual life of the whole Parish and to encourage people in their journey of faith.
A place of prayer, worship and welcome for all in the Parish
Parish Safeguarding
The Parish of Portsea is committed to safeguarding children, young people and adults and creating protective and supportive environments where all people, and especially those who may be vulnerable, are able to worship and pursue their faith journey in safety.
We follow the national legal and procedural framework for safeguarding children and adults, and Church of England policy and practice. More information can be found here.
If you have a safeguarding concern about an adult or child, please contact our Parish Safeguarding Representative:
Jenny Stemp
jenny.stemp@portseaparish.co.uk | 07341 569 238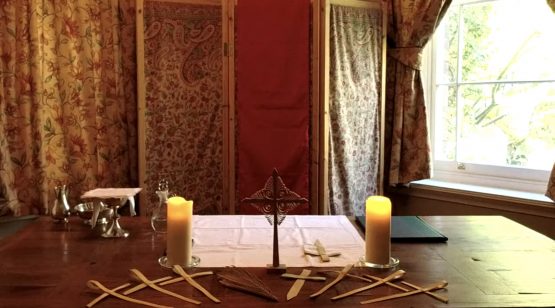 You are invited to join us to celebrate Christ in our homes with a time…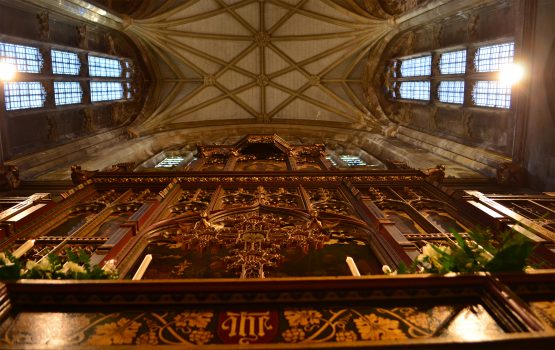 We believe in the Eucharist – He feeds and nourishes us with His presence and…